12 May 2021 - BIRDWATCHING ALONG THE HINDMARSH RIVER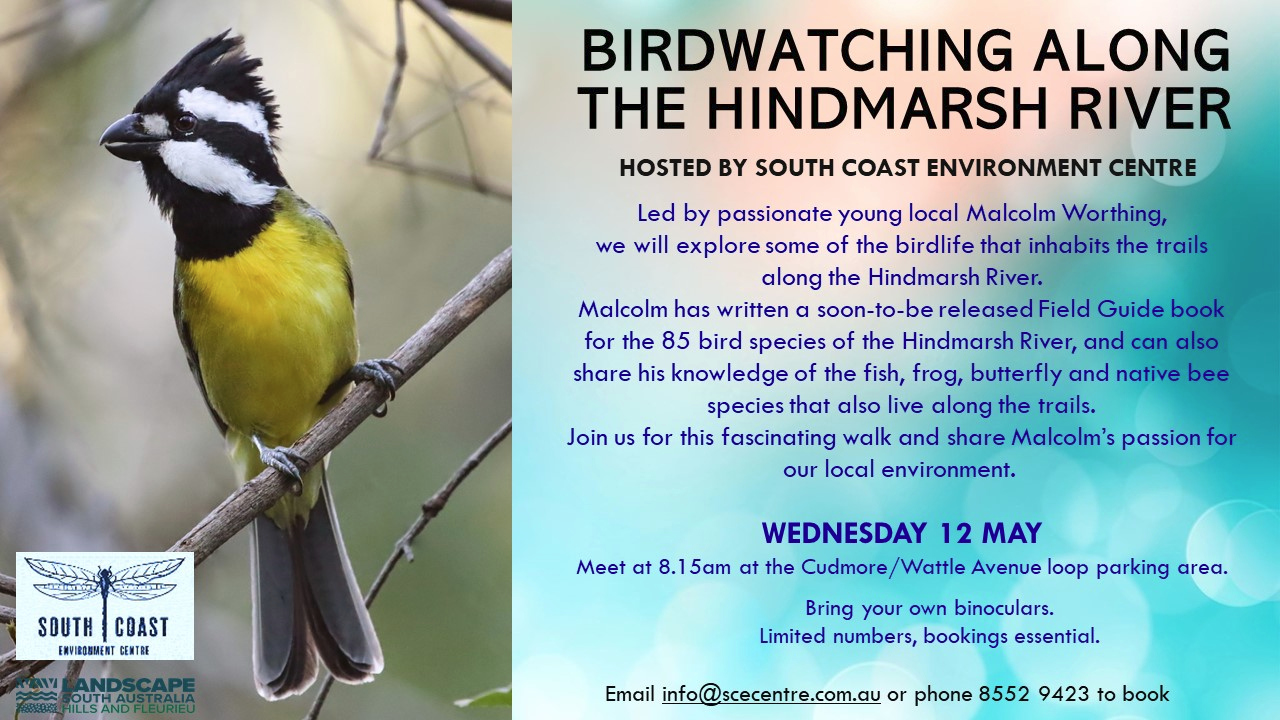 Location: Cudmore/Wattle Avenue loop parking area.
Cost: Free
BIRDWATCHING ALONG THE HINDMARSH RIVER.
HOSTED BY SOUTH COAST ENVIRONMENT CENTRE.

Led by passionate young local Malcolm Worthing, we will explore some of the birdlife that inhabits the trails
along the Hindmarsh River.

Malcolm has written a soon-to-be released Field Guide book for the 85 bird species of the Hindmarsh River, and can also share his knowledge of the fish, frog, butterfly and native bee species that also live along the trails.

Join us for this fascinating walk and share Malcolm's passion for our local environment.

Bring your own binoculars.
Limited numbers, bookings essential.
RSVP: 11 May 2021
Gayl
8552 9423
info@scecentre.com.au